Silver Ag+ Cubicle System
Hardware Details
Antimicrobial Xcel Slide Lock and Indicator Set
Indicator
Material : Diecast Zinc, Alloy ZP3, Antimicrobial Coated
Finish/Specify : ANMB_XCELSLIDELOCK
Mounting : Concealed Screw Fix, Surface Mounted
Features : Anti pull through fixing plate, Easy-Glide Slide Lock
Easy-Glide Slide Lock
Material : Diecast Zinc, Alloy ZP3, Antimicrobial Coated, ABS Snap On Cover Plate
Finish/Specify : ANMB_XCELSLIDELOCK
Mounting : Concealed Screw Fix, Surface Mounted
Features : Unique Easy-Glide Slide Lock for restricted hand mobility, limb loss and hygiene protection
Raised directional arrows for vision impaired
Universal system provides design uniformity
Consistent installation saves time
Deemed to satisfy Disability
Standard AS1428.1 for ambulant cubicle specification only
Lift Off Staple
Material : Diecast Zinc, Alloy ZP3, ABS Snap On Cover, Antimicrobial Coated
Finish/Specify : ANMB_XCELSLIDELOCK
Mounting : Concealed Screw Fix; Surface Mounted
Features : Functional modern design
Details
---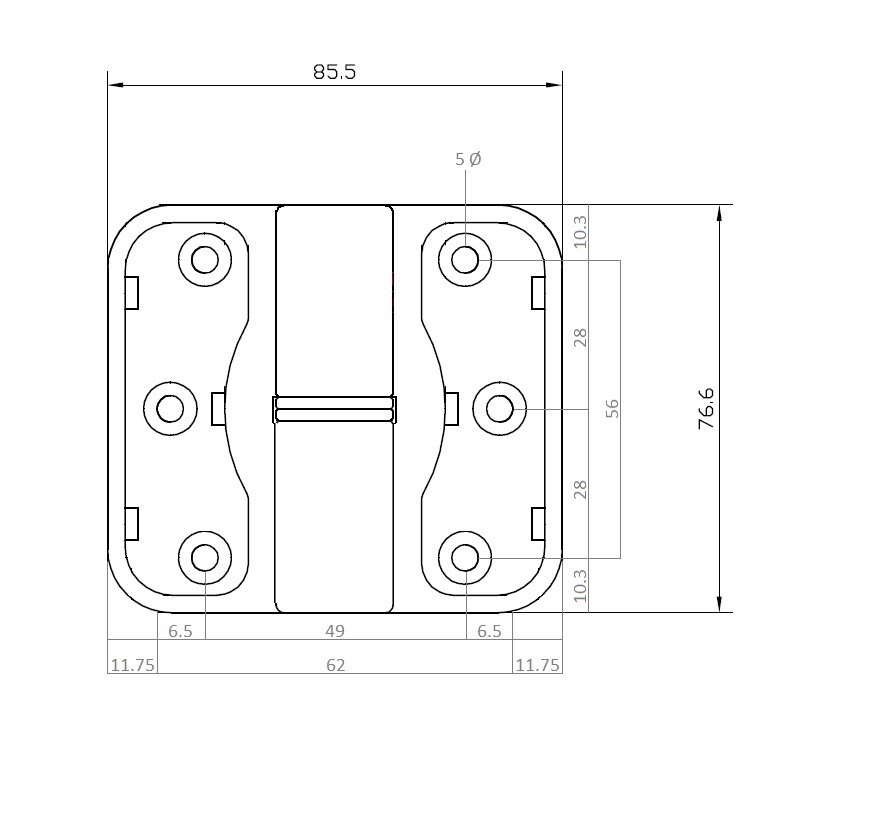 Antimicrobial Moda Spring Hinge
Material
Diecast Zinc, Alloy ZP3
Brass Shaft
Nylon Inserts, ABS Snap On Covers
Finish
ANMB_MODA: Antimicrobial Coating (Shown)
MODA_SCP: Satin Chrome Plate
MODA_SPP: Satin Pearl Plate
DESIGNER_MODA: Satin Matte Black
Mounting/Specify
Concealed Screw Fix RH or LH
Features
Spring assisted door opening/door closing
Fully AdjustableSpring to suit door - No Tension to Full Tension Spring
Reversible Hold Open / Hold Closed
Lift off capability
Load Rating
15Kg per hinge
For optimum performance - 2 hinges per door up to 30Kgs
For doors over 30Kg allow for 15Kg per hinge
Details
---
Antimicrobial Moda Hat and Coat Hook
Material
Diecast Zinc, Alloy ZP3
Rubber Bumper
Finish
ANMB_MODAHOOK: Antimicrobial Coating (Shown)
MODA_HOOK_SCP: Satin Chrome Plate
MODA_HOOK_SPP: Satin Pearl Plate
DESIGNER_MODAHOOK: Satin Matte Black
Mounting
Concealed Screw Fix
Dimensions
Height: 60mm x Width: 25mm x Projection: 90mm
Refer to line drawings for more information.
Note
* This unit is accessible compliant when installed in accordance with AS1428.1. guidelines.
Details
---
Material:
Formica Protec+ Silver (Ag+) antimicrobial Compact Grade laminate, 12mm thick, blackcore, decopaper on double sides in matte or naturelle finish (other finishes are available as request)
---
International Standard & Certifications:
Greenguard Gold Certification; Greenguard Certification; BS EN-438-2016; ISO9001; ISO14001; Carbon Reduction Label; BS476 Part 6 and 7; Antifungal ASTM G21 : 2013 test report , with 0 (None); Antibacterial JIS Z2801 : 2012 prevent growth of bacterial up to 99.9% within 24 hours.
---
Recommended Dimensions:
800-900mm (W) x 1500-1800mm (D) x 2100mm (H)
---